"Energising" … "Informative" … "Impactful" … "Collaborative" … "Inspiring" … "Refreshing" … "Motivating" … "Thought-provoking"
Over 65 colleagues from across, Health, Children's Services, Third Sector and Education came together at Woodhatch this autumn for a day of "speed dating", new connection and myth busting.
This creative and unique event, which was specifically for colleagues who support children, young people and families with additional needs and disabilities in East Surrey,  modelled a new ways of working in an integrated system being co-designed and delivered as a collaboration between:
Surrey County Council (Laura Palmer, Lisa Bowman, Katie Vezia, Charlie Sherlock, Michael Pipe)
Surrey Youth Focus (Su Freeman, Sophie Baldwin and team)
 NHS Surrey Heartlands ICB – East Surrey (Lauren Turner),  First Community/Children and Family Health Surrey (Anita Lamb)
Family Voice Surrey (Fiona Clifton, Lucy Young and Gretta Schifano)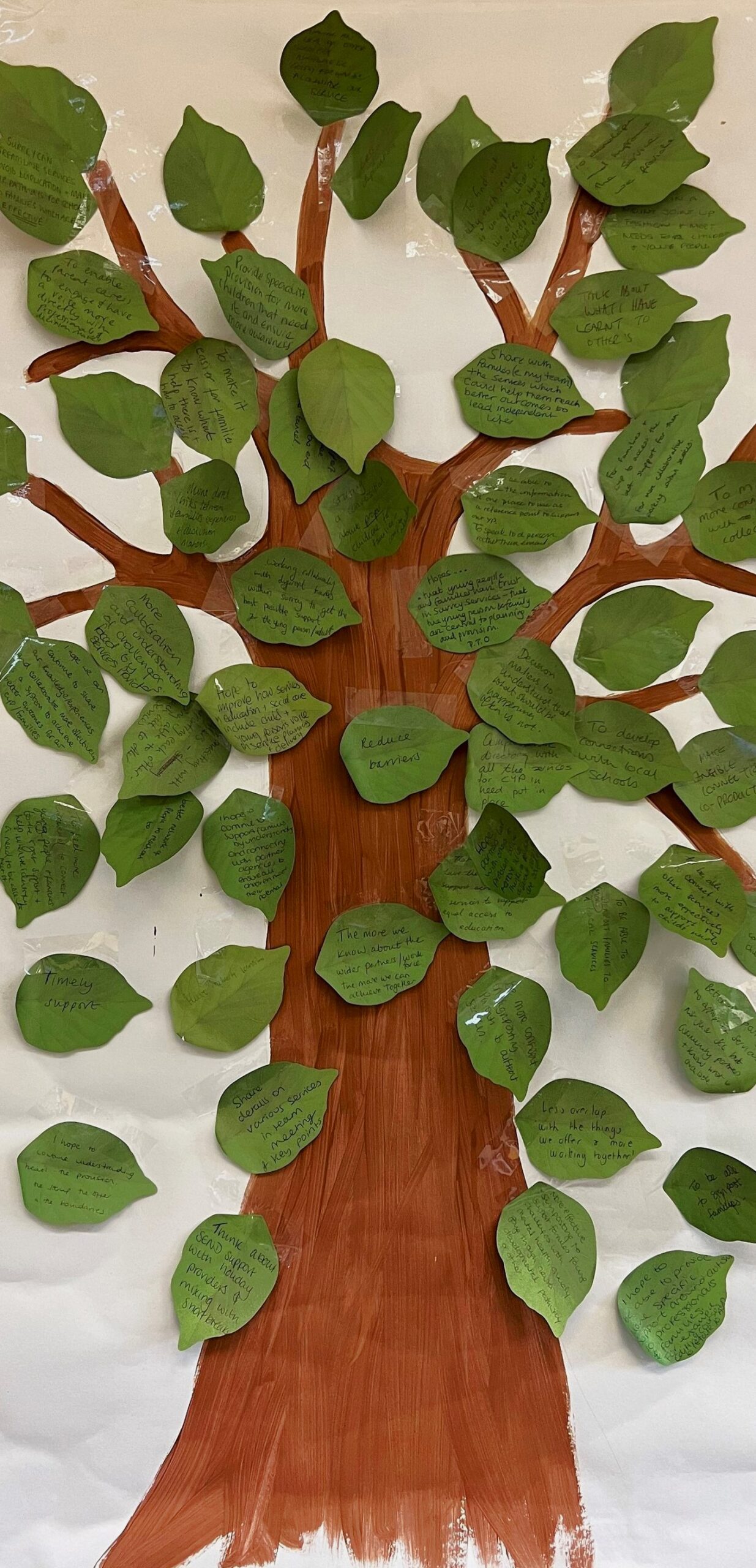 The event agenda was based around the Time for Kids Principles to encourage participants to:
CONNECT with colleagues (speed dating – "prime ministers stairs")
Find a sense of BELONGing in the knowledge we are part of "one surrey children's system"
Share collective challenges with colleagues and build TRUSTing relationships across local health, care and community partners.
Create links with colleagues to BELIEVE they have what they need to do their best for their job
Share HOPE for the future for themselves and the families we work with by building on new connections (see photo of the "hope tree")
Grateful thanks to the numerous teams and services who contributed directly and indirectly throughout the day, and to Assistant Director Jenny Brickell and Cate Newnes-Smith (Surrey Youth Focus) who opened proceedings, and Assistant Director Sandra Morrison for closing the morning session.
The assembled colleagues were invited to "think of themselves less as guests and more as co-facilitators, if there is someone you want to connect with, invite them for coffee or stroll over at lunch, if there's a question you are dying to explore, share it with us". 
Feedback from the day included…
"eye opening"; "enlightening"; "solutions focused – powerful practice"
"Collaborative, energising, thought provoking"
"So many conversations, new contacts and colleagues"
[I will] "Invest in the connections I have made today that will help CYP"
"As a result of today I have the confidence to reach out and work with other colleagues, not just those in my organisation"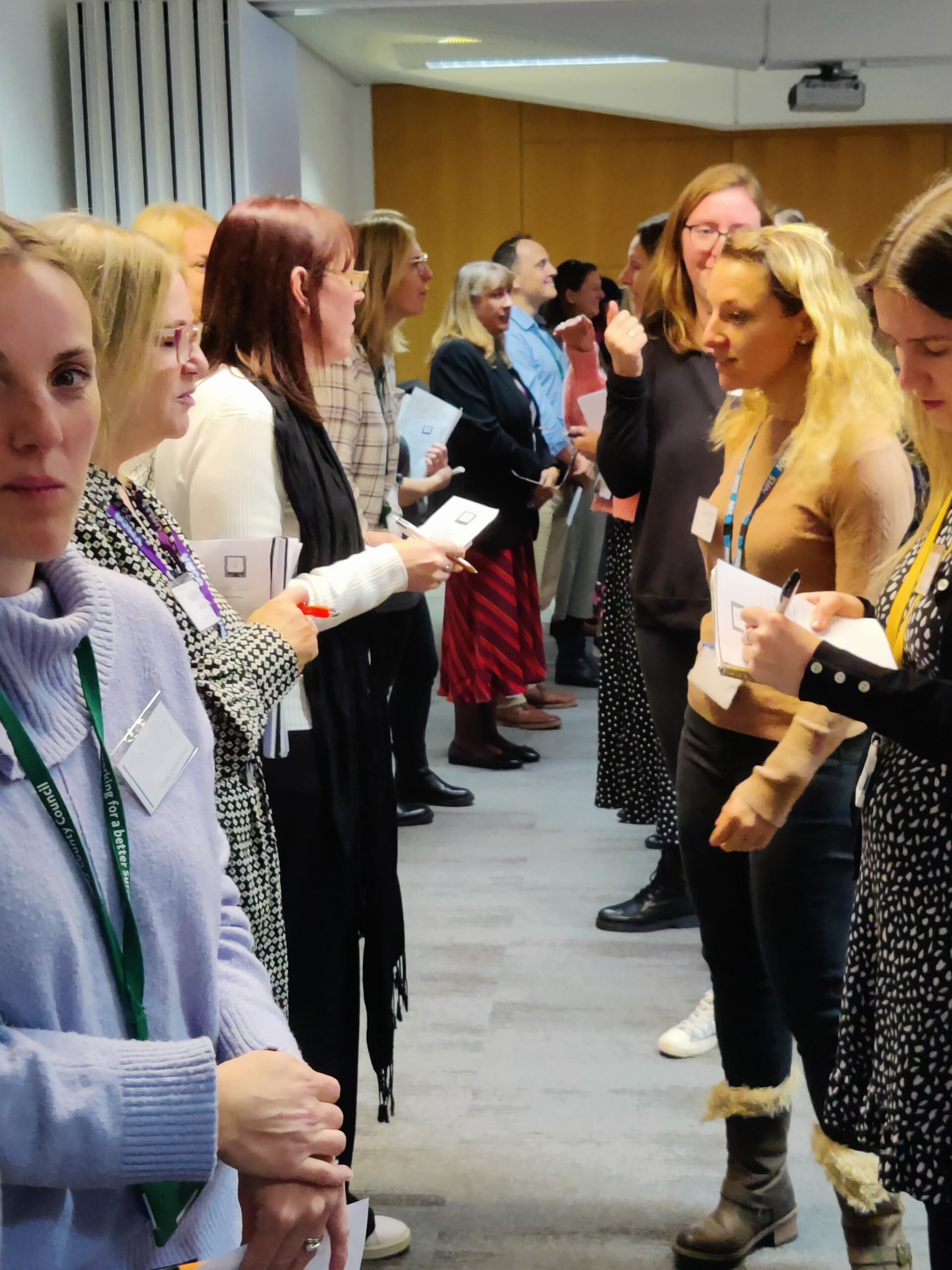 Following the success of this event the planning team can't wait to explore opportunities for future events across Surrey!